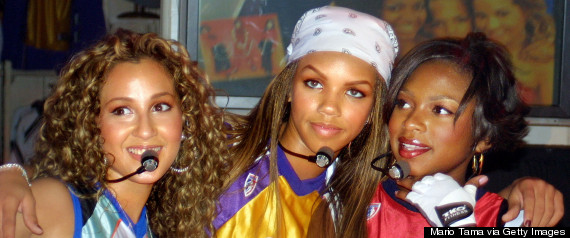 Remember this girl on the right here?
This girl on the left here with the glittery flat stomach?
I actually LOVED 3LW. I had their album on repeat for months. 'Getting really tired of your broken promithes promithes....sing it again, sing it again....ooooo'
This eager singer?
I actually loved FAME. Corny ass singy movie- it was awesome! Loved it so much, I bought the soundtrack afterwards.
Well, hello there princess!!